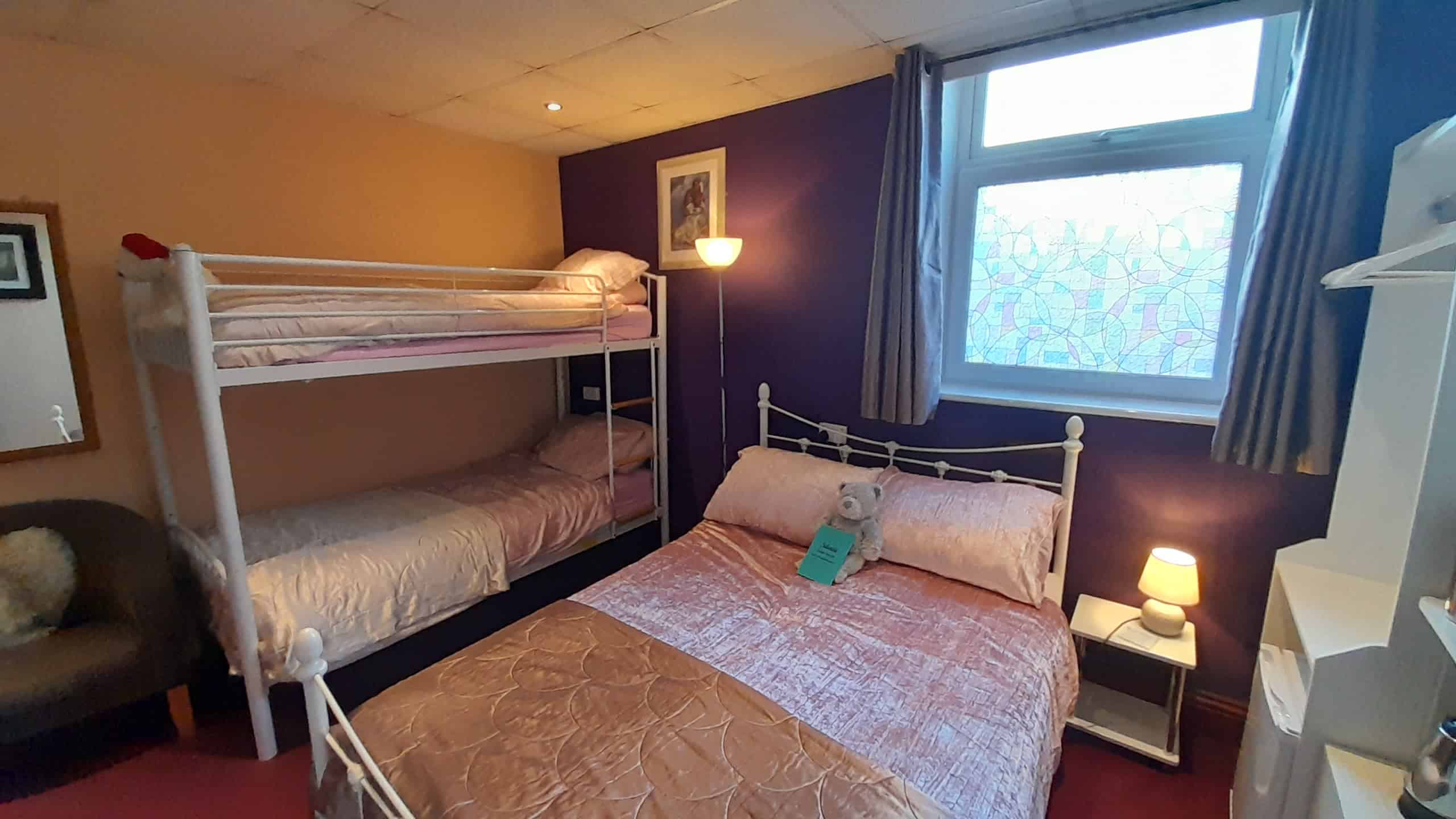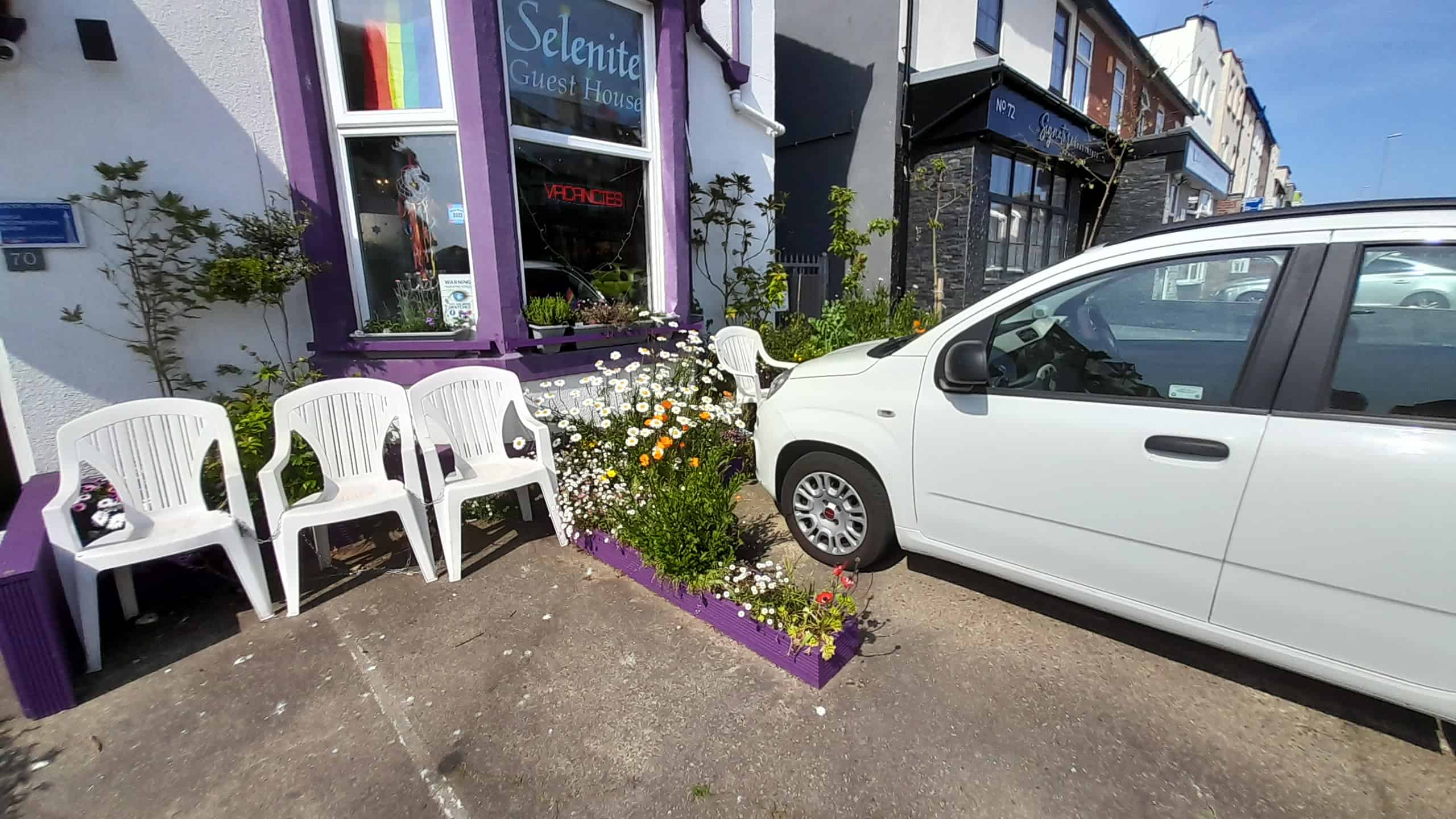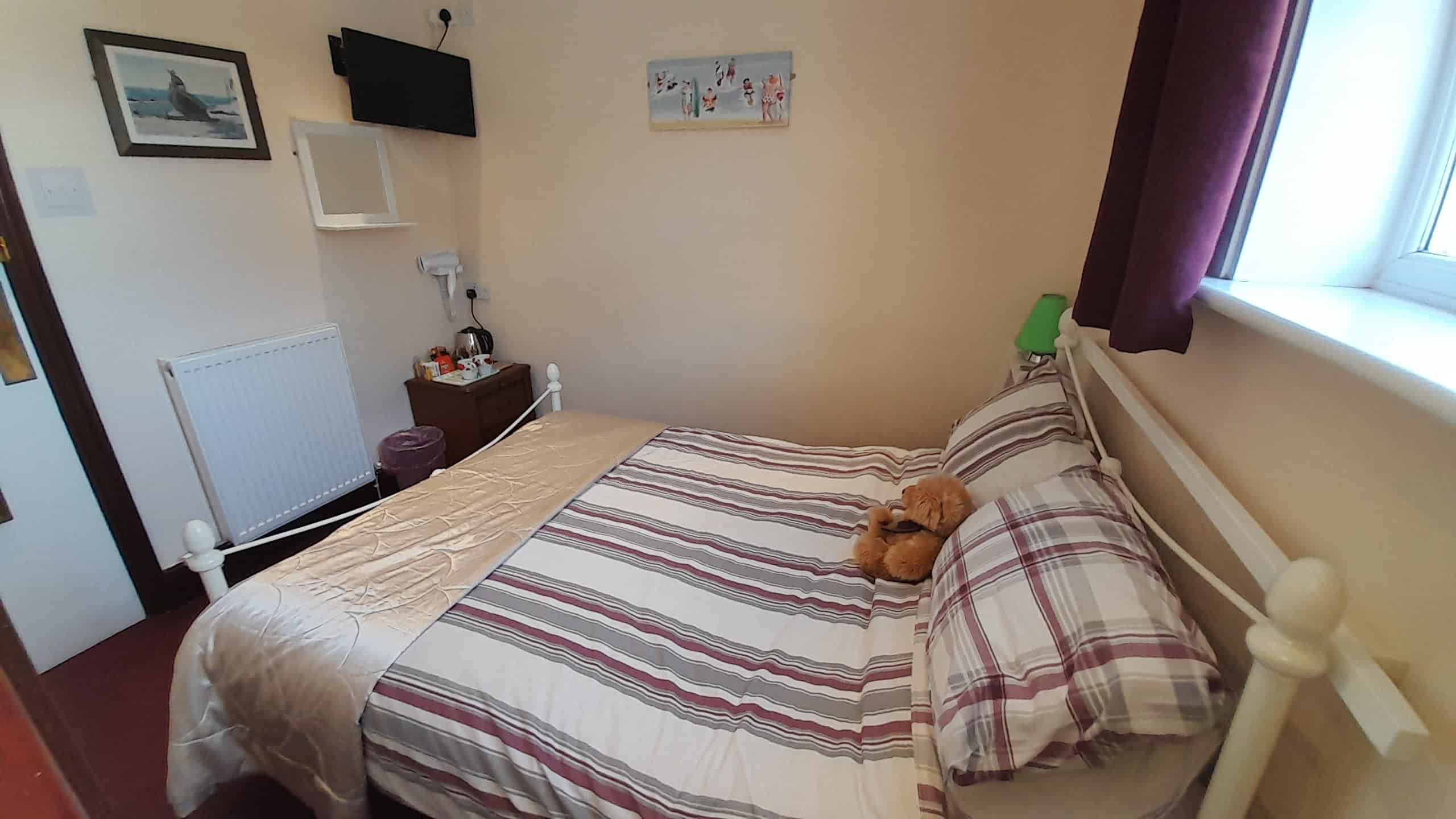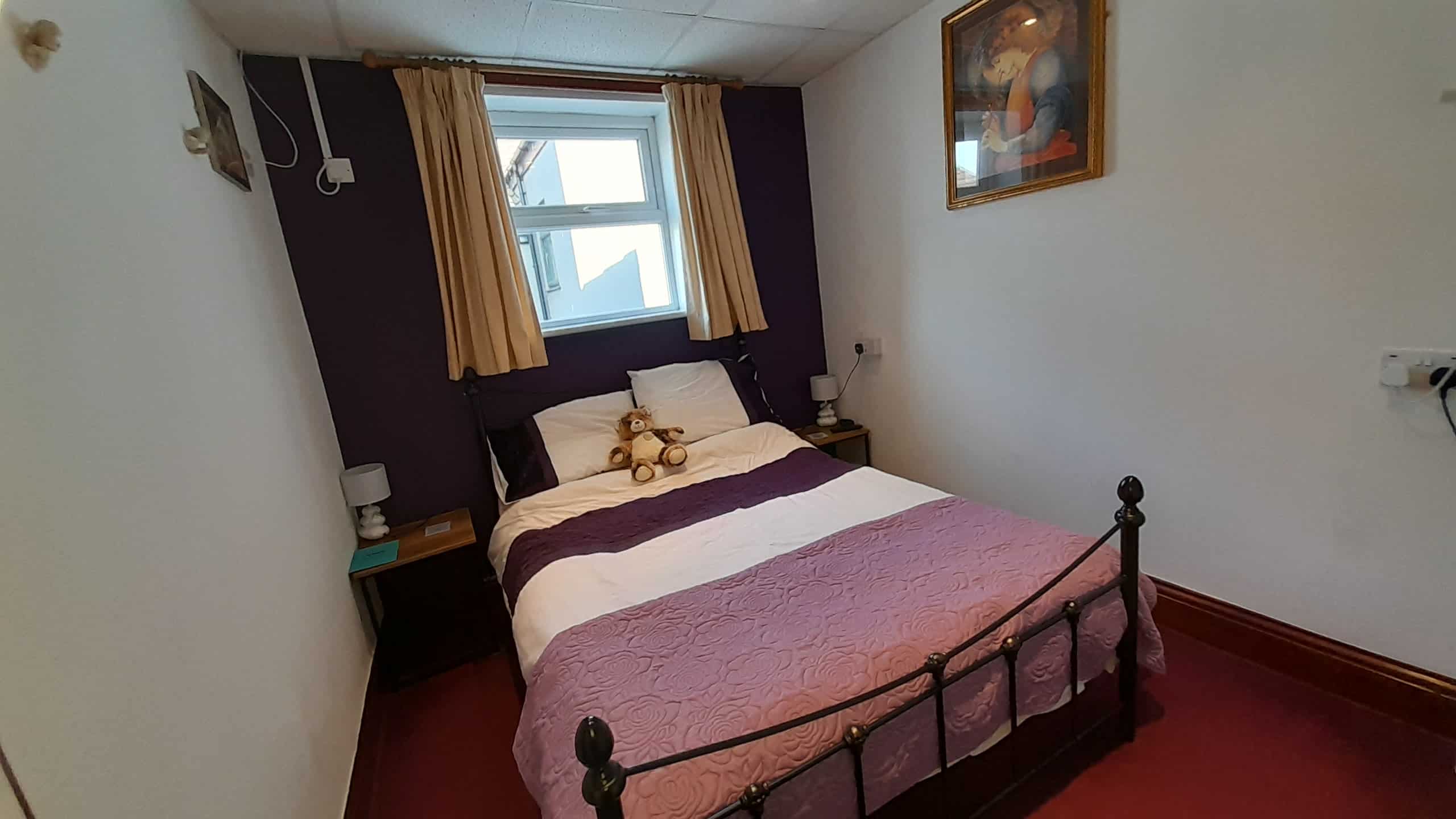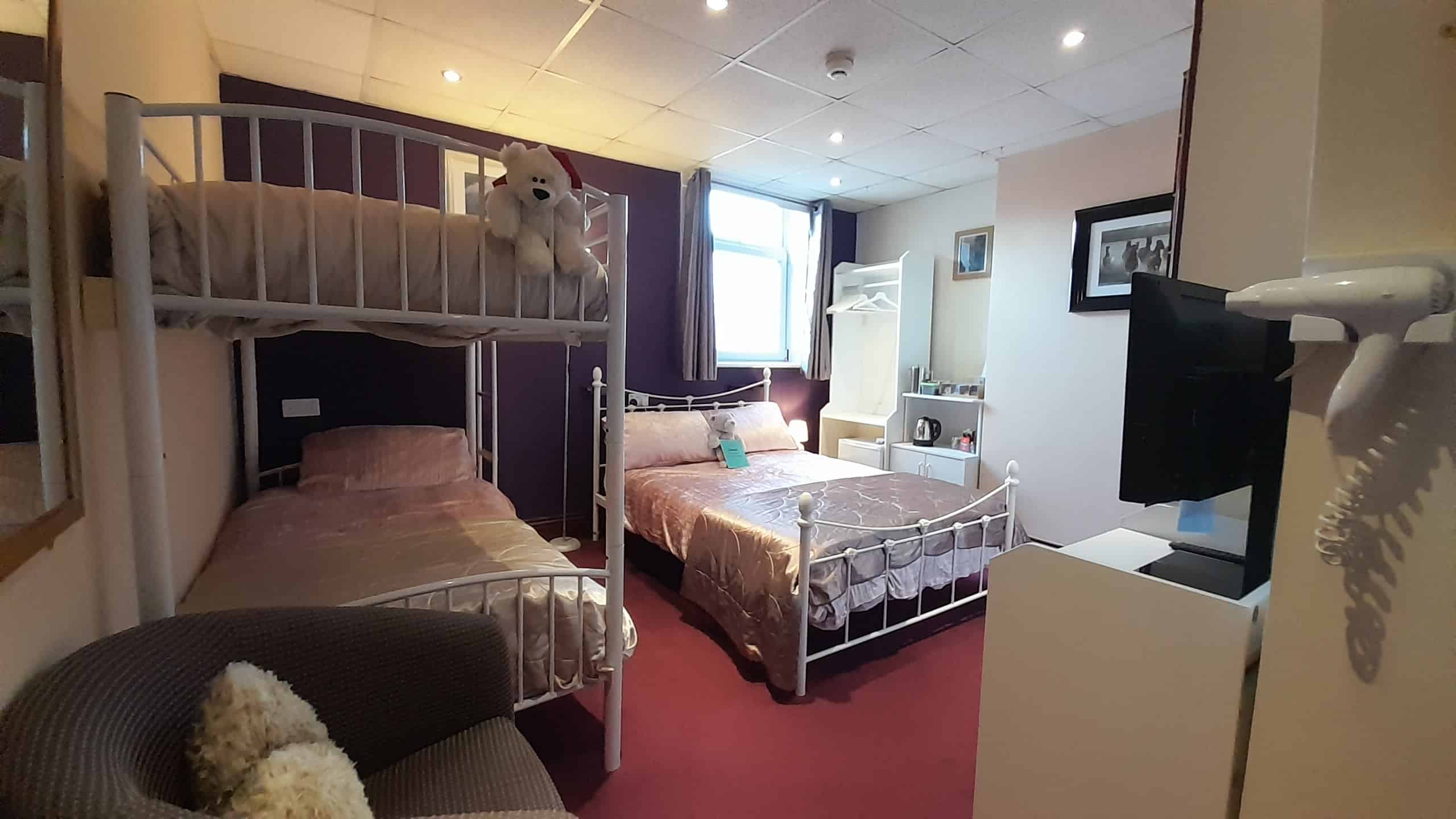 Welcome to Selenite Guest House, it is our aim to make your stay as comfortable as possible.
We have five rooms, four doubles and one family room with a double bed and a bunk bed.
Book Direct for our best rates
Online Travel Agents can never beat our direct rates.
When you book direct, you cut out the middle man.
Online Travel Agents charge a commission that is as much as 20%.
By booking direct with us, you save money as the price on an Online Travel Agent will always be more.
Selenite is run by experienced hosts Danny & William. They will  ensure your stay in Blackpool is memorable.
Our cosy double rooms have 4'6" double beds with comfortable mattresses.
There is sufficient room to walk around the bed.
Rooms are individually decorated and are light and airy.
Spacious ensuite with shower.
Available for single occupancy.
Our family room has a double bed and bunks.
It comfortably sleeps two adults and two children.
The room features a 32" TV and a Fridge.
The ensuite has an electric shower.
For safety, the bunk is screwed to the wall and the top bunk is to be used by children under the age of 14.
We are proud to be different!
We don't want to follow the crowd and be the same, instead, we prefer to do things our way.
For example, we make our own bread and marmalade. We were featured in a Lancs.live article for doing things differently.
We have a large collection of citrus trees, which give us a good harvest of different fruits, many of which like Bergamot, Chinotto and Calamondin that are not so well-known.
As we mainly use our homegrown fruit, no two batches ever taste the same, as some may have more lemon and other times more grapefruit.
It's being different that Blackpool does best. There's one hotel there, The Selenite Guest House, that does exactly that. In a pledge to make sure guests experience something unique during their stay, owners Danny Gee and his husband William make marmalade from their 15 in-house citrus trees and spare the time to prepare homemade bread – and it's an experience guests continue to return for.
We have a bean to cup coffee machine, which we use to make the perfect cup of Lavazza, if coffee is not your thing, then we have Yorkshire Tea or a selection of Teas and Infusions.
The great thing... we do not charge for refreshments.
But, if you'd like to make a donation to the RNLI in the lifeboat shaped collection box, they'd appreciate it.
Thanks to the generosity of our guests, we have raised £164.50 for the RNLI since September 2020.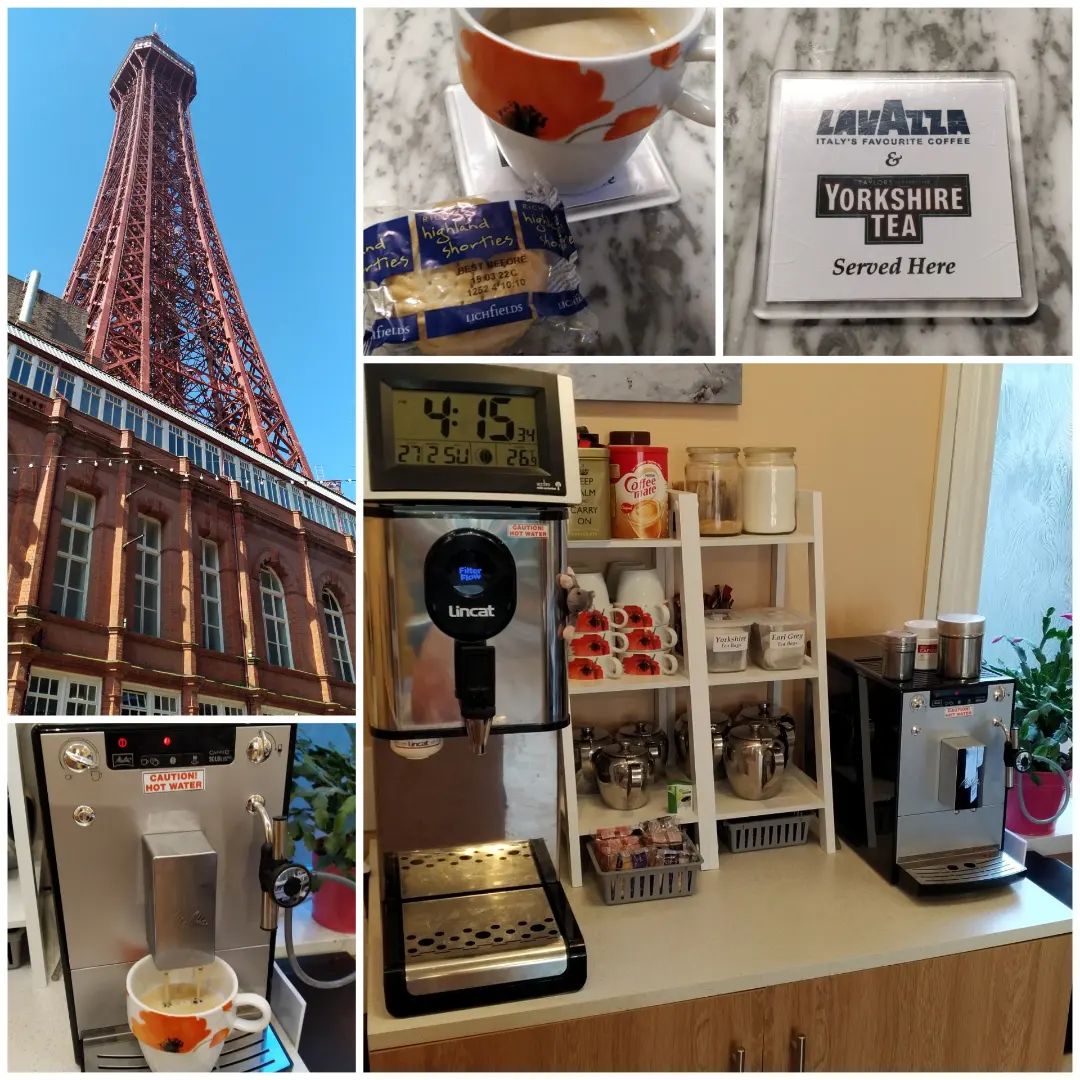 What our guests say about us...
We sell a large range of gemstones & crystals.
From polished to rough, large and small, to geodes and Madonna's.
We also stock a great selection of Satya incense and wooden incense boxes and holders.
See our website www.giftsandcrystals.com